Mr.Kosuke Kuji. The 5th generation Kuramoto, president of Nanbu Bijin Brewery.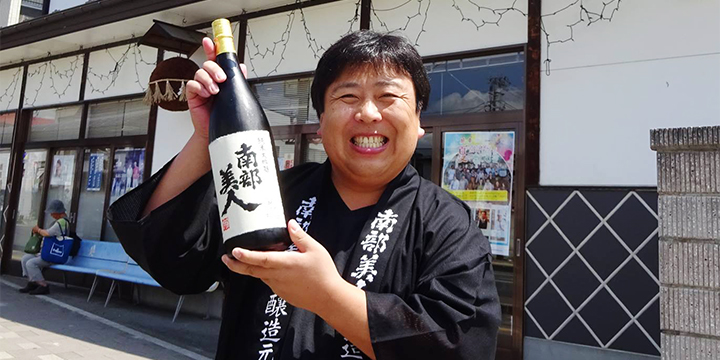 He went to the United States to study when he was a student of Fukuoka high school in Ninohe City. This opportunity caused his to become interested in family business sake brewery.
He went on the brewing Department at Tokyo University of Agriculture, which is well known for gathering specialists of Japanese sake brewery. Under the guidance of Takeo Koizumi Professor of Tokyo University of Agriculture of brewing department, he made a "Daiginjyo by University Student" at Katsuyama Enterprise Co., Ltd, brewing department of Sendai city Miyagi, Japan from sophomore year to senior year. He had practical training at Kumamoto Brewery Institute, Kouro, famous for its discovery of 9th Koubo in his junior year.
In addition, he also tried to study other alcoholic beverages by taking part in summer time job at a Japanese sake made from millet, called 'Awamori', 'Yae Izumi', at Ishigaki Island, in Okinawa, Japan belonged from manufacture department to sales department.
He had on the job training at KOIZUMI Co., Ltd. after graduation and went back to Nanbu Bijin Brewery as general production manager to lead the sake production.
He got the Gold Award at the Annual Japan Sake Awards in his second year in charge of operation.
He also got the Gold Awards at various contests, including 4 times No.1 prize, for year 2001 and year 2002, consecutive year at the one of the most influential master sake brewer group Nanbu of self-brewing sake appreciating and evaluating meeting.The Southern Beauty has awarded 8times gold quality award in a low at Monde Selection in Europe.
He won the youngest skilled sake artisan award in Iwate, Japan.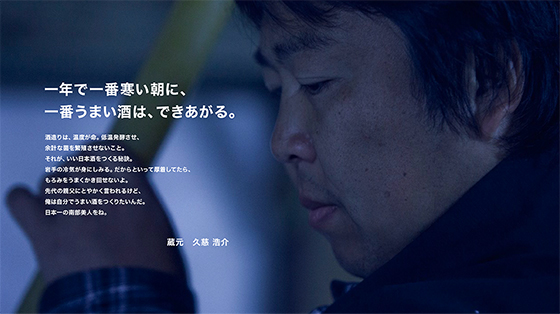 He won the youngest skilled sake artisan award in Iwate, Japan. In winter, in-season for sake making, he concentrates to made sake in the warehouse. In spring and summer, out of season,He flies around all over Japan and holds a "Southern beauty live tour" to be an ambassador of "Southern beauty" And "Goodness for sake". Every year, he hosts a meeting and seminar with his friends of Japanese Sake making several times, in France, North America, Canada and Hong Kong and Taiwan.
Though the web site on the internet from early stage, real-time information on a daily basis in Japan is to be distributed to the people of all the world of Nanbu Bijin fans.
He was elected as a member of the school management personnel for his alma mater, Fukuoka High school, from year 2006 to year 2008.
He won the Management's Grand Prize at Tokyo University of agriculture, his alma mater, and became the youngest guest professor.
In 2009, He got a Japanese patent for the production method of plum wine.
By Joining "Hana sake Nippon!" to help the activity, he was appearing to consume local products in the Tohoku region damaged by the earthquake on 3.11.2011.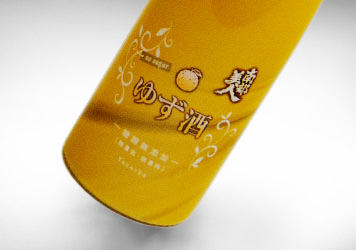 He also began to make "Sugar additive-free" fruit wine, using "Yuzu", a citron small citrus fruit of Japan, which cultivated at the Rikuzentakata City, said to be the most northern limit and sold at the local store to boost the reconstruction for Rikuzentakata City, well known for "solitary pine tree of miracle". He believes that "Sugar additive-free" citrus fruit wine, is the second popular liquid next to plum wine, and sure to become one of the world class brand in near future"
His basic sprit is not asking for the thing we cannot have, but pursuing for the thing we might have, and he also want to make effort to contribute the bright future creation for Iwate region of his home country.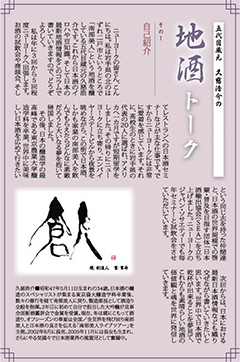 He writes a regular column for a magazine, NY Japion, Shanghai Japion and Beijing Japion. California restaurant news, London Beisupo, Brazilian Nikkei newspaper.Column on JAMS.TV web in Sydney Australia.
ジャピオンコラム1話~20話
ジャピオンコラム21話~40話
ジャピオンコラム41話_60話
ジャピオンコラム61話_77話
He uses a number of media such as magazines actively to appeal the improvement of the cultural value of sake towards the world.
TV and radio
NHK radio broadcaster in Morioka."Talk show 5 at o'clock" from 6:00 pm 5:00 pm / regular members once a month.
Cassiopeia FM KURANOMICHI for 5:55 pm on from Monday to Friday Regular members
Official Job tittles
Visiting Professor of Tokyo University of Agriculture.
Director of the Corporate Cassiopeia Junior Chamber, Inc. in 2007.Term of Office is one year.
Chairman of the Japan Chamber of Commerce and industry of Tohoku district Iwate Association in 2010 Term of Office is one year.
Vice Chair of Iwate, Japan Sake brewery Association Technology Committee.
Member of the board on Tourism Association in Ninohe city.
Member of the board on Non-profit specific corporation Cassiopeia, Citizen Information Network
Member of the board on Japan sake Association
一般社団法人awa酒協会 副会長
Patent
The production method of plum wine, (Japanese Patent No. 4415072)
Awards
in 2005

The skilled sake artisan award in Iwate, Japan in 2005. (The youngest award)
in 2008

The Management's Grand Prize at Tokyo University of agriculture in 2008.
in 2012

The grand prize award for Regional Development by Minister of Internal Affairs and Communications Award in 2012
in 2012

The grand prize award for 
fourth Monodzukuri Japan Grand Prix By Ministry of Economy, Trade and Industry in 2012.
in 2014

Public Interest Incorporated Orchestra Institute of Invention and Japan Patent Office Commissioner Encouragement prize in 2014 and Commendation for invention in Tohoku region.